Nice to Meet You
I am Joe Estess, a Licensed Marriage and Family Therapist in the state of Texas and have been living in San Antonio for 7 years now. I began my private practice 10 years ago up in Washington, across from Seattle. The weather is different and some of the people as well, but I have found that most couples and individuals stumble into trouble in similar patterns.
In the military was stationed in 7 different states and stopped by a few countries in the Far East. Those time built my interest in psychology inadvertently because I was supporting my co-workers and myself through difficult life events. Toward the end of my career, I earned a bachelor's degree in both Psychology and Art from Thomas Edison State College and later completed my master's degree in Marriage and Family Therapy from Chapman University after I retired.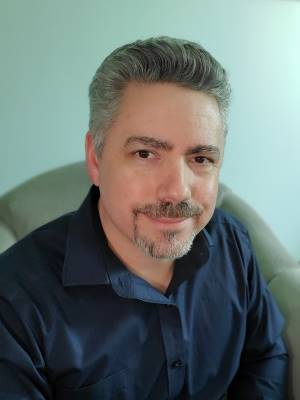 My Therapy
For individuals, I focus on your experience, freedom of choice and developing self-awareness that leads to personal responsibility and change. For couples, I work to revive or renew the friendship, trust, and love in your relationship. Based on empirical research, I look at what makes relationships last, what makes them fail, and the predictive signs of each. Each session is tailored toward identifying your concerns and to help you meet your goals. The number of therapy sessions depends on the intensity of distress and the impact it has in your life.